The sales results for March are in and by most measures, March was a strong month in Hoboken.  Supply continues to climb; however, in Hoboken, demand is now climbing as well.  Appropriately priced condos are moving near or above asking price.  Downtown Jersey City is a very different story – the revaluation is causing supply to balloon and demand to wane significantly.  See the video blogs for a comprehensive update or keep reading below.
March 2018 Hoboken Condo Market Update
March 2018 Downtown Jersey City Condo Market Update
Below are the March statistics for Hoboken and Jersey City: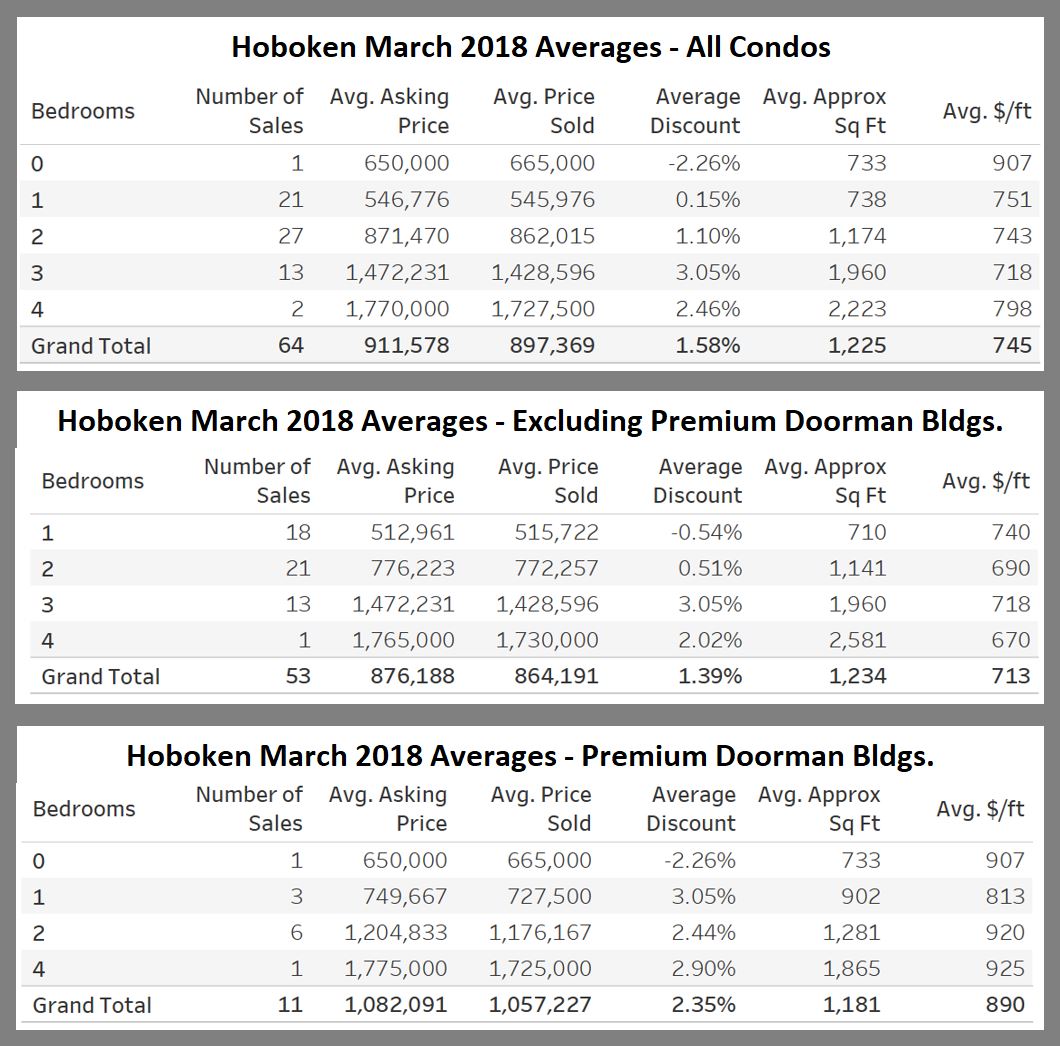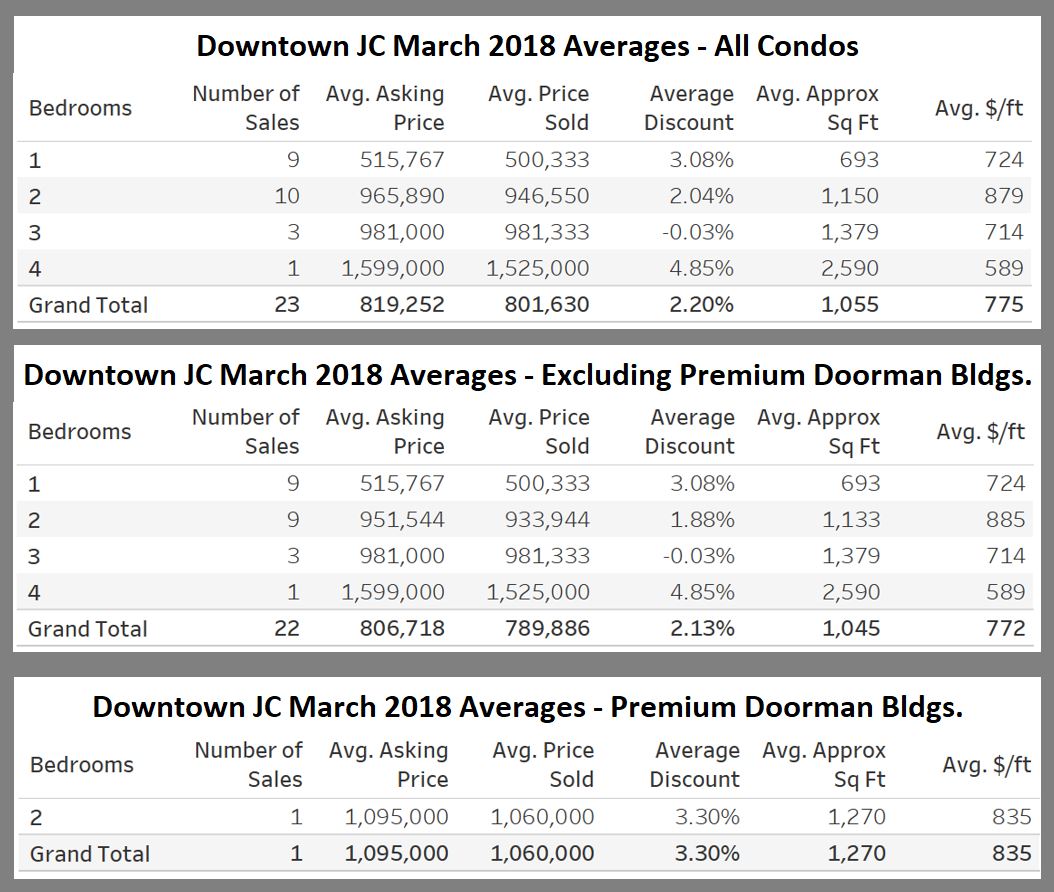 In March, Hoboken condos bucked the recent trend of a decline in the median $/ft, indicating that the 3-4% recent pullback may have been largely seasonal.  Supply is hovering near an all-time record; however, demand has picked up and appropriately priced condos are moving at and in some cases above asking price.  In general, a 1-4 month supply/absorption rate is considered a seller's market, 4-6 is considered balanced, and 6+ is considered to be a buyer's market. In Hoboken, the absorption rate (2.9) is still firmly in the "Seller's Market" category but has demonstrated some movement towards a more balanced state over the past 6 months.
The story is dramatically different in Jersey City. The supply of condos has ballooned and demand is dropping off a cliff – the revaluation is having a profound impact as the average property tax increase is estimated at 55%.   The absorption rate has exploded to 8.6 and is now firmly in the buyer's market category.  It feels like we're stuck in "no-man's land" where Seller's don't yet want to concede that the revaluation is impacting property values (or they don't yet know how best to gauge the impact) and understandably, buyers are hesitant to jump in at the top and ride the wave down.  Average days on market is quickly creeping up – one way or another, something is going to have to give over the next few months!  Despite these simple facts, I continue to see misleading or downright inaccurate claims from other local agents citing national articles with headlines such as
"Buyer Demand Still Outpacing the Supply of Homes for Sale"
"99% of Experts Agree: Home Prices Will Increase"
These national articles do not account for the unique market conditions in Downtown Jersey City right now – do not be misled!  It's not all doom and gloom – the Hoboken market is still very healthy and the properties that are sitting tend to be the ones that are difficult to support by looking at recent comparable sales.  If you're thinking of selling, find a Realtor who has a deep understanding of the current market conditions and can back up their analysis with market data.
The statistics cited in this post are intended for informational purposes only, based on an analysis of Hudson County MLS data from January 2008 – March 2018.